CCT LED Ceiling Light 22W Round 420mm 16.5inch Slim Design
Ultra Thin Thickness:Its thickness only 0.5 inch, equivalent to the thickness of 2 Apple phones. Use this light mounts flush against the ceiling giving it a nice finished look.
Widely Using:This light can be used in virtually any pre-existing housing, as well as new construction. Like kitchen, living room, bedroom, hallway, garage(as a night light) and other interior spaces.
Elegant design,surface mounted easily.
CCT LED Ceiling Light 22W Round 420mm 16.5inch Slim Design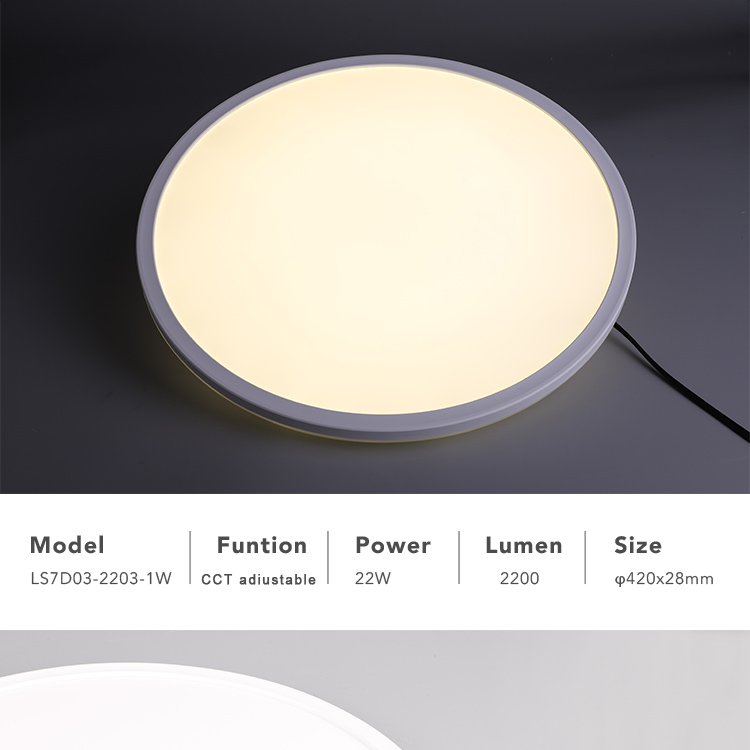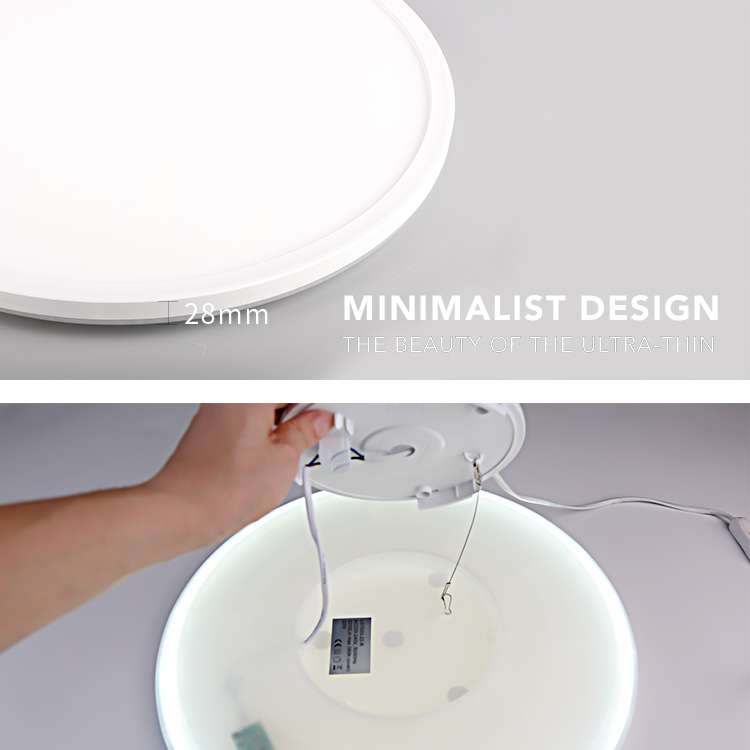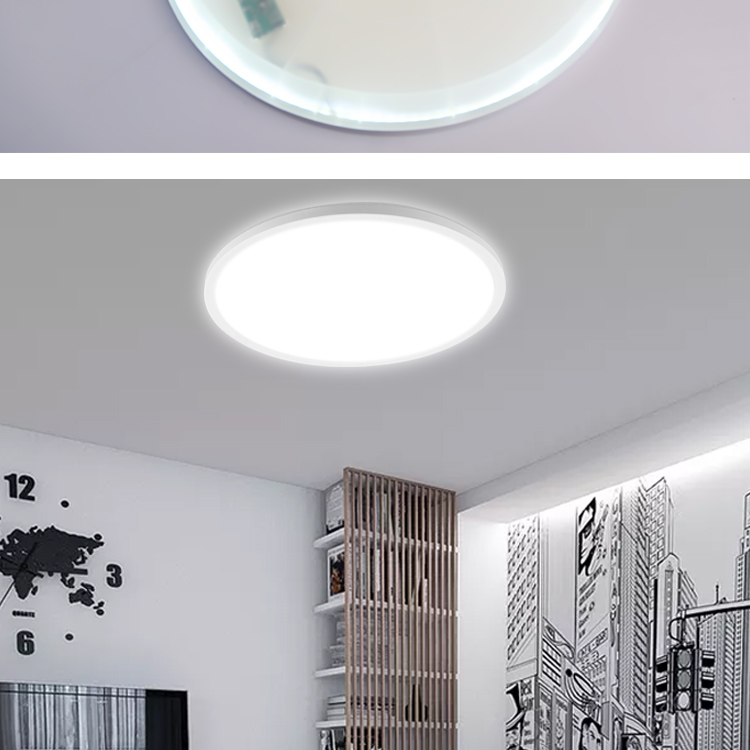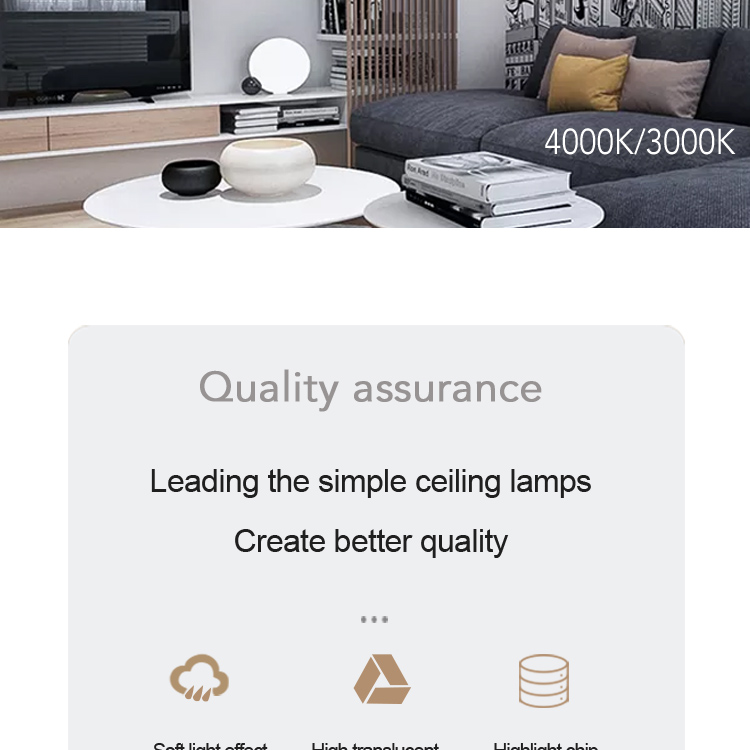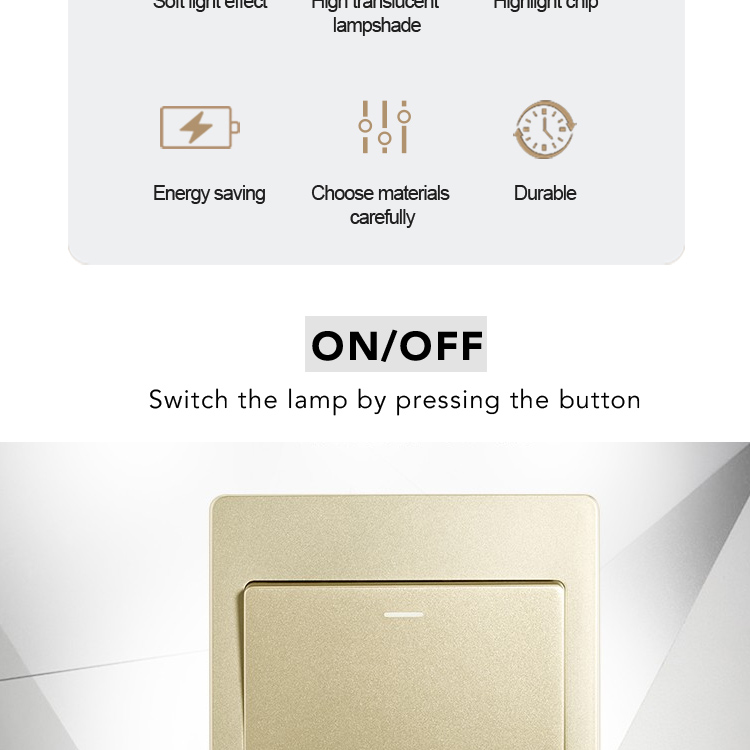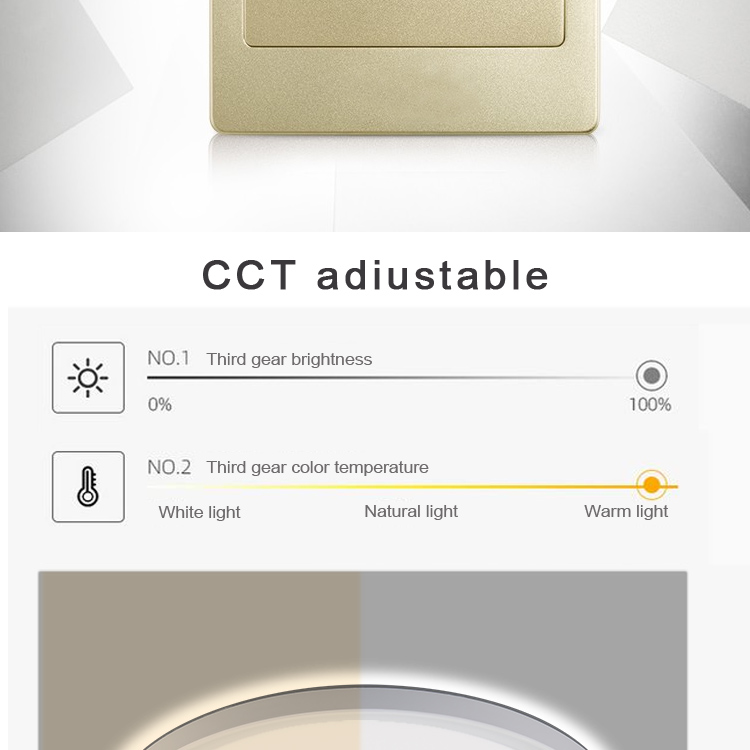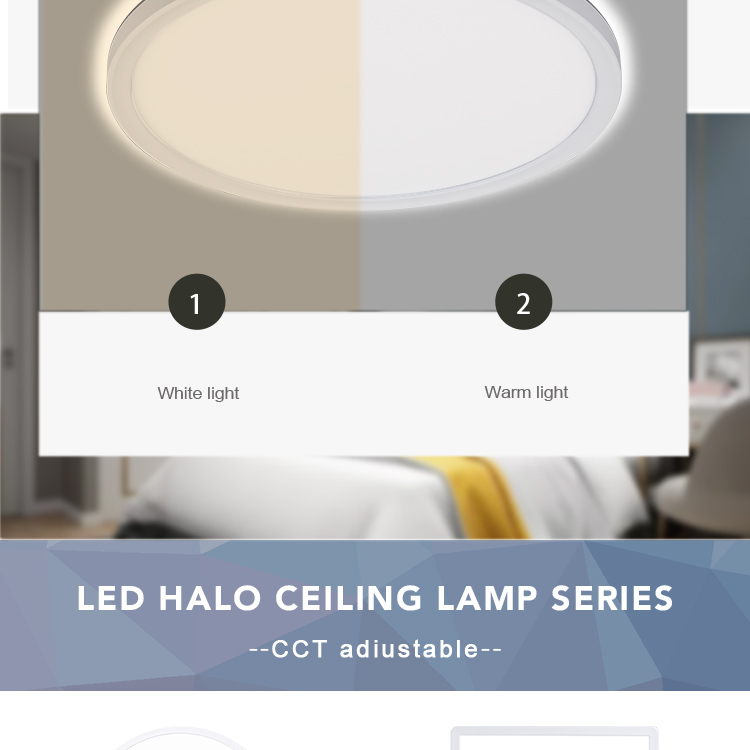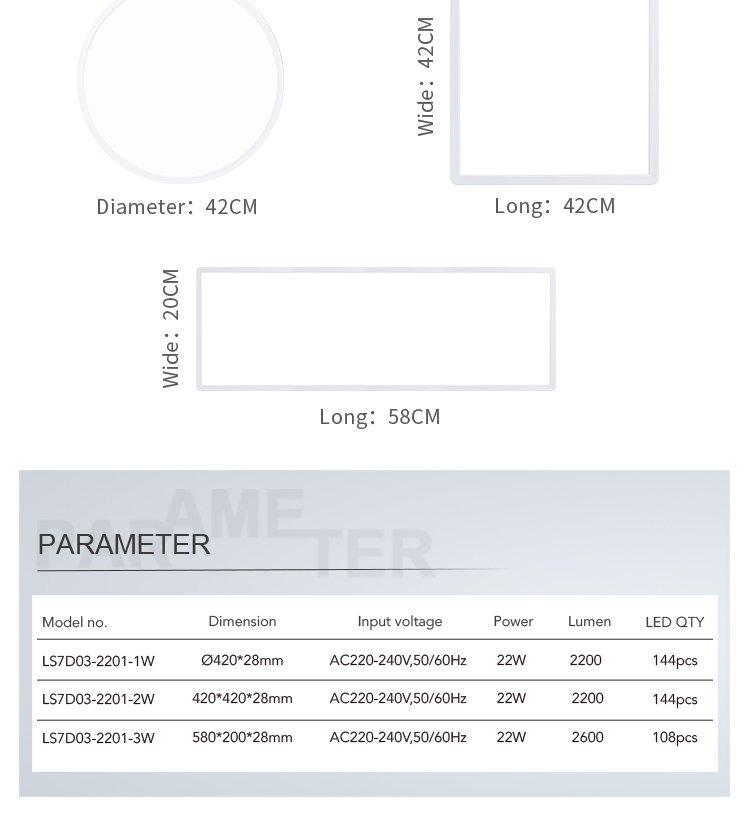 About this item
• Slim Design Elegant White Ceiling Lamp. Blending seamlessly with any interior style,also suitable for
low ceiling, sloped ceiling where you can not install a chandelier or semi-flush light fixtures.
• Save 85% on Electricity Bills. The brightness of this 18W led ceiling light is equivalent to 120W
traditional ceiling fixtures。
• Long Lifespan. No need of extra bulbs. With integrated LED lights, this ceiling lamp is qualified to last
more than 20,000 hours and won't degrade over time. Based on working 5 hours per day, it will provide
you reliable bright light for 11 years or more.
• 4000K nature white light. The light is cool and crisp without being harsh, gives a room a natural light
feel. Perfect addition for kitchen, bathroom, hallway, balcony, laundry room, entryway, front foyer, corridor,
office, basement, stairwell, pantry, den, utility room, kids play room, or any other indoor outdoor spaces.